Résumé Writers' Ink, LLC ® proudly endorses the following resources
Sandra Ford Walston, known as The Courage Expert and innovator of StuckThinking™, is a learning consultant, corporate trainer and courage coach. Sandra's expertise allows her to focus on the tricks and traps of the human condition through recognizing and interpreting courage behaviors and courageous leadership styles.
Featured on the speaker circuit as witty, provocative, concrete and insightful, she has changed the lives of thousands of leaders each year. Sandra also provides skills-based programs for some of the most respected public and private blue-chip businesses and organizations in the world such as IBM, Caterpillar, Inc., Institute of Internal Auditors, Hensel Phelps, Wide Open West, Agrium, Inc., Virginia Commonwealth University, Procter and Gamble, City of Englewood, Colorado Healthcare Association of HR Management, and Institute of Management Accountants.
Sandra is qualified to administer and interpret the Myers-Briggs Type Indicator®, is a certified Enneagram teacher, and an instructor at the University of Denver. She can be reached at www.sandrawalston.com where she posts a courage blog and courage newsletter.
Brian Hanson, Graphic Design Artist and Web Designer specializes in social media graphics including custom Facebook Fan Pages,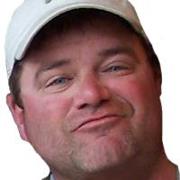 Twitter Skins, YouTube Skins, Google +, and comprehensive WordPress sites/blogs.  For 17+ years, Brian owned and operated a leading advertising agency specializing in the print medium. Today, he leads the industry in designing web sites for industry professionals who are contemporary and courageous. In short, Brian's clients are successful!
Custom Twit was founded by Brian to integrate the newest and best design features into web sites, attracting the most savvy clients. You can view a sampling of Brian's work by visiting www.CustomTwit.com.
Brian may be reached:  Phone: 812-897-7910   or email:  brian@customtwit.com 
Websites for Career Seekers
http://www.youtern.com